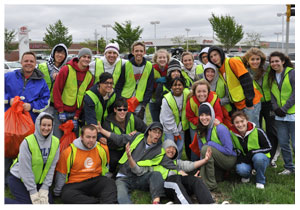 Earthbeat is a movement that has been sweeping the country for the last 20 years; this work-a-thon has been mobilizing thousands of young volunteers to give back to their communities each year – enabling youth-based non-profit organizations to receive much needed financial support.
It is our desire at Earthbeat, Inc. to see a VOLUNTEER REVOLUTION take place in America!
The greatest asset the local community has is its people.
It is vitally important that we continue to invest and take personal responsibility for the betterment of our towns, cities, and states.
In short, if everyone invests their specific abilities and talents into their local community, that place will become a quality place to live.
Youth and young adults of America have limitless potential! They are creative, intelligent, energetic and ready to make a difference.
While students and young adults are still building foundations for their lives, we believe involvement in Earthbeat can instill key character traits that prioritize volunteerism, environmental stewardship, and active investment back into their communities.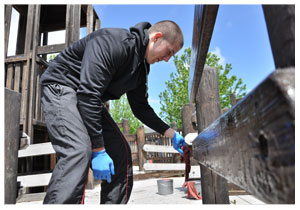 In 1993, this mission caught on in the community of Rockford, Illinois as hundreds of students and young adults prioritized giving one day back to their community through volunteerism efforts.
Through thousands of man-hours donated, they cleaned creeks, parks, and roadways, and refurbished playgrounds.
From its humble beginnings, Earthbeat has now become a national movement.
Earthbeat Affiliates have started up service days all over the nation, empowering youth to make a difference in their communities.
The mission of Earthbeat is catching on and together a difference is being made.
Will you be a part of the volunteer revolution?